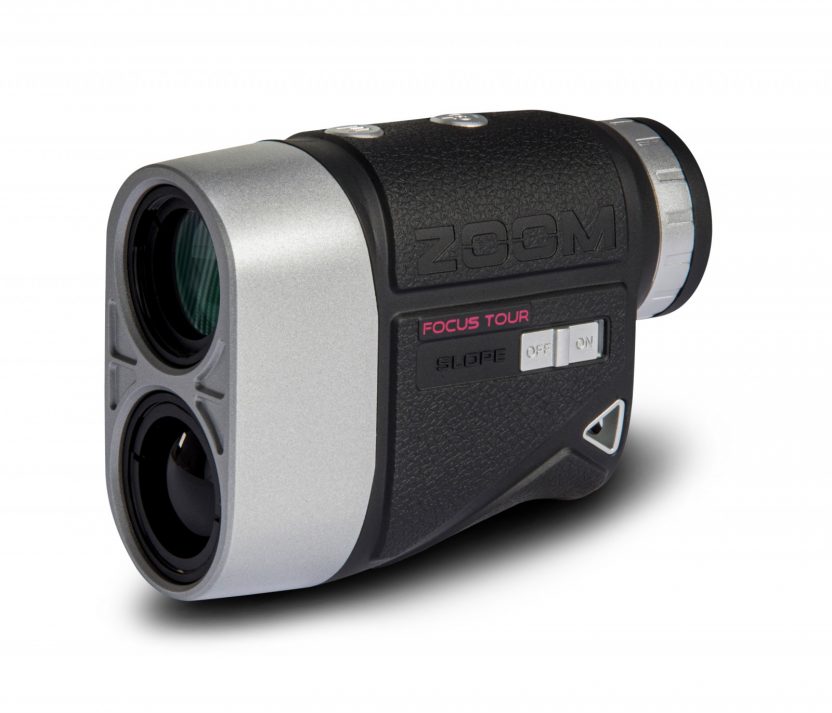 Rangefinder brand ZOOM has launched the Focus Tour, which will be the flagship model in the company's range of handheld laser distance-measuring devices.
Following on from the success of its first laser, the Focus X, the ZOOM Focus Tour combines every feature that golfers expect from a premium laser, but at an affordable price of £299.
Offering x6 magnification and an 800-metre range (+- 0.5 m accuracy), the Focus Tour captures a 7.5° field of view and displays the reading on a clear, contrasting display through an adjustable eyepiece.
Further features include slope-adjusted distances, that delivers distances to the flag and the actual distance a golfer needs to hit adjusted for the elevation of the target. The slope feature can be turned off with a button on the side of the unit to make it eligible for tournament play.
Flagpole scanning mode locks on to targets with a gentle vibration, with a flag icon appearing in the display for visual confirmation. Continuous measurement mode allows golfers to scan across the landscape, from hole, to trees, to bunker, delivering instant distances to the various targets.
The unit itself is housed in a hybrid metal casing reminiscent of a vintage camera, while it comes with its own hard-wearing carry case.
For more details, visit www.zoomgolf.net.