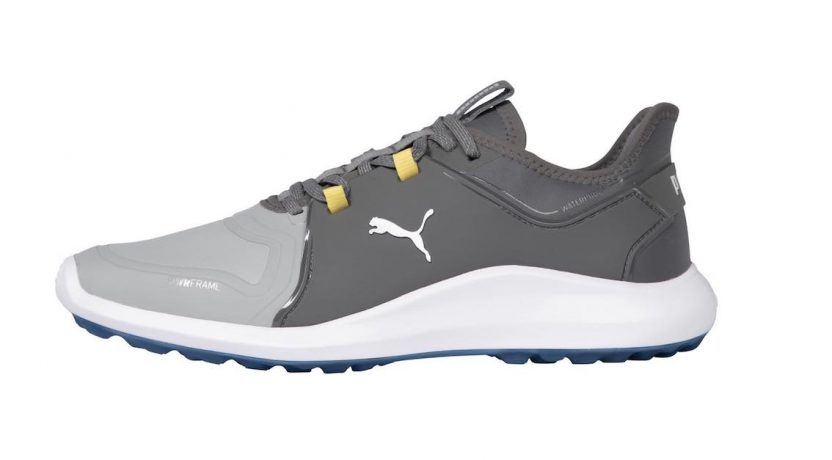 PUMA Golf has unveiled the newest addition to its spikeless footwear range – the IGNITE FASTEN8 Pro. 
The key new technology is the FASTEN8 Fit System, which consists of eight interior webbing support straps that are integrated into the lacing system. The straps are secured from below the foot and when the laces are tightened, each strap serves to deliver an exceptionally secure fit for all foot shapes and sizes.
The FASTEN8 Pro also features a a TPU saddle and an ultra-thin TPU frame, both of which contribute to greater overall stability during the swing and increased comfort while walking.
Enhanced comfort and performance in a variety of turf conditions is provided by a strategically-designed traction pattern in the sole, as well as IGNITE Foam in the midsole, which yields energy return and cushioning throughout the course of 18 holes. The microfibre uppers are waterproof and breathable in the forefoot area, while a thin TPU film around the midsole makes it quick and easy to clean off mud.
It is available in Black/Silver, White/Silver/High Rise and High Rise/Silver/Quiet Shade for men, and White/Silver/Pink Lady, Navy Blazer/Silver/High Rise, and High Rise/Silver/Scuba Blue for women.
They will be available to buy online and at retail from March 2, and have an RRP of £100.