Golfers who play cricket will most likely be familiar with the PAYNTR shoe brand, as the UK-based company has been busy making a name for itself in the bat and ball game since its launch in 2017. 
Founded by former Northamptonshire county cricketer David Paynter, the company launched a range of cricket shoes that drew inspiration from the biomechanics of the world's best running shoes, offering a new level of performance and comfort for cricketers competing at all levels of the game.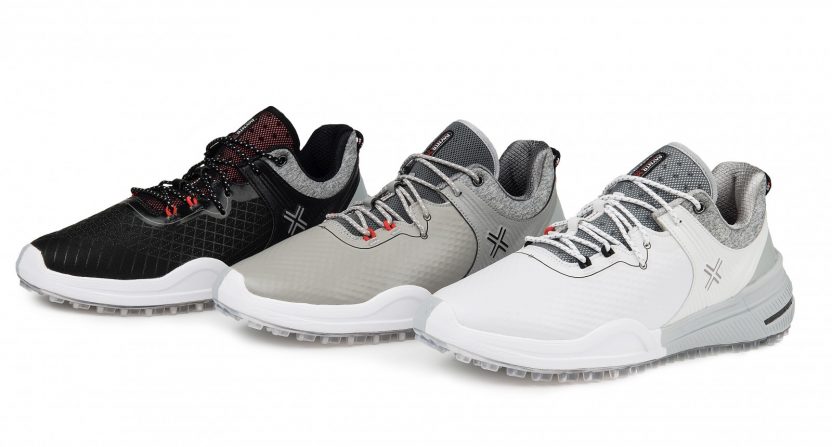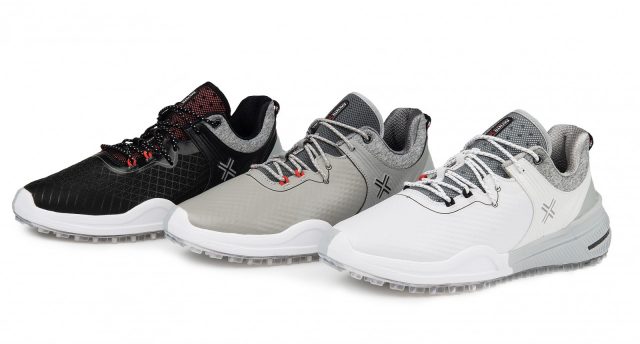 Having proved a huge hit with its shoes in the red ball game, PAYTNR has now launched into the white ball game with a new golf shoe, the X 001 F, which, like its cricket shoe cousin, draws on the design principles of a running shoe fused with all the performance attributes of a high performance golf shoe.
Although a keen golfer, David Paynter called on the expertise of long-time golf shoe designer Mike Forsey to create the X 001 F. Having designed golf shoes for FootJoy, Nike Golf and, most recently Under Armour, and created shoes for many of the world's best players, including Greg Norman, Tiger Woods and Jordan Spieth, US-based Forsey knows a thing or two about the performance demands of a golf shoe.
Forsey led the technology team that has developed PAYNTR's X 001 F golf shoe, which fuses a series of contrasting elements to enable golfers to harness the power in their swing. PAYNTR has created the term 'Performance Multiplied' to describe the effect of bringing all these technologies together.
"'Performance Multiplied' is not just a marketing tagline for the brand, it's foundational in everything we do," says Forsey. "We are inspired by creating new, solution-based product, and our design methodology is deeply grounded in the biomechanics of the golf swing and the on-course needs of the golfer. By blending or 'multiplying' informed style with true performance-enhancing benefit, PAYNTR GOLF is well positioned to become the innovative product alternative for the passionate golfer."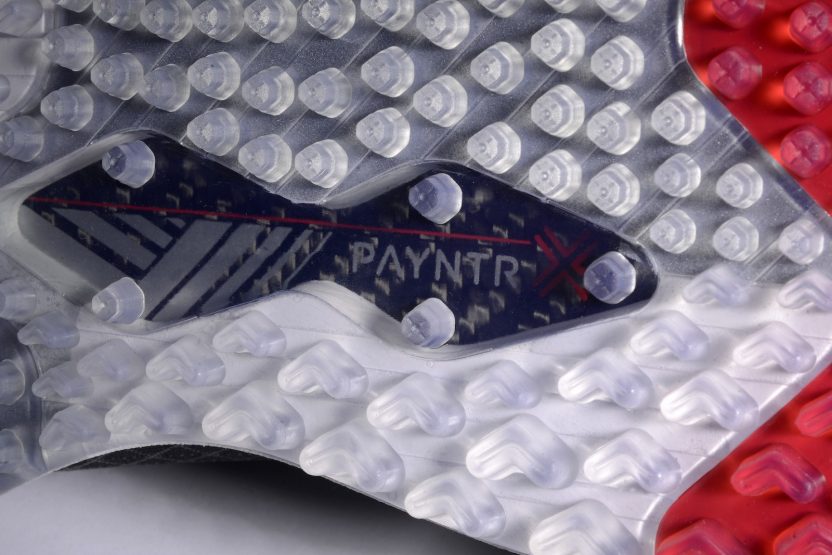 The shoe itself features a multi-density TPU outsole with a 3D traction system that features a series of V-shaped nubs in the medial forefoot and lateral heel area to prevent rotational slippage, while a dual durometer midsole supports the horizontal weight shift with a firmer EVA material with rounded nubs in the lateral heel and medial forefoot zones to enhance flexibility and keep the foot on the ground as long as possible.
A softer EVA material in the lateral and medial heel, and a graphite power plate in the midsole cavity, provides a responsive energy return that allows golfers to harness ground reaction forces during the golf swing.
A lightweight breathable upper made from woven jacquard is treated with a hydrophobic coating that beads away rain for effective waterproofing, while a vented tongue wicks moisture away from the foot.
Available in a choice of three colours ­­– white, grey and black – PAYNTR X 001 F shoes will be available to buy online from March 1 from www.payntrgolf.eu, priced at £120.
The company has also launched a range of golf accessories, including a glove, a hat and socks, which will also be available to buy through the website.