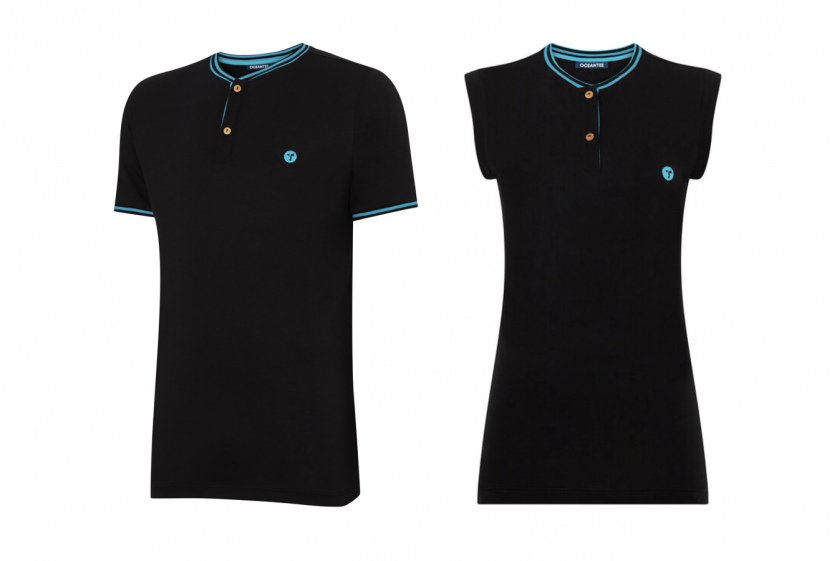 OCEANTEE has launched a new range of polo shirts for men and women made from a new fabric that is a triumph in sustainable performance.  
The ultra-lightweight OCEANIC polo is made from a pioneering blend of Tencel Lyocell and Tencel REFIBRA fibres that uniquely combines wood pulp and repurposed cotton to create the perfect summer golf garment.
The Oceanic polo is naturally breathable and temperature-regulating, with properties that keep you cool, dry and odour free. The collarless design is enhanced with contrast tipping, just like its namesake, the critically endangered Oceanic White Tip shark, and is also available as a sleeveless polo for women. Offered in three colour options – Aqua, Light Grey and Black – they are available to buy from American Golf online and instore, priced at £49.99.
Speaking about the new polos, Ed Sandison, founder of OCEANTEE, said: "As well as hitting the mark when it comes to sustainability, the Oceanic polos are incredible performance garments. Unlike polyester, the microscopic fibrils are structured to regulate the absorption and release of moisture, keeping you dry and creating a refreshingly cooling sensation on your skin.  Because the polo absorbs moisture efficiently, bacterial growth on the surface of the fabrics, which causes sweaty odours, just doesn't happen."
OCEANTEE donates 25% of its corporate profits to marine conservation charities dedicated to combatting plastic pollution.
For more details, visit www.oceanteegolf.com.