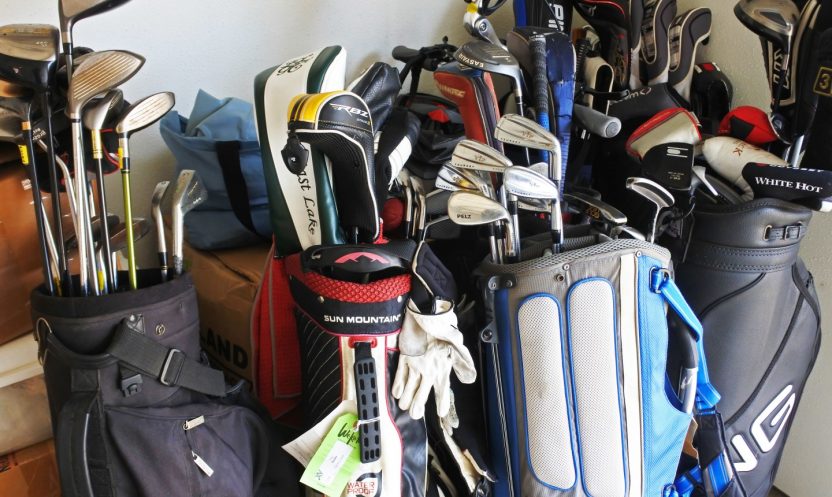 Pre-owned golf club retailer GolfClubs4Cash is challenging golfers across the UK to see if their collection of pre-loved golf gear is bigger than the average, by turning their old kit into hard cash in the GC4C £100 challenge. 
GC4C, the UK's biggest supplier of pre-owned golf equipment, has extensive data that shows the average golfer has at least £100 of equipment simply gathering dust, which is why they have launched golf's ultimate 'Spring Clean'.
Any golfer who breaks the £100 trade-in target will get free home collection for their gear and GC4C will even supply a free box if required.
Murray Winton, co-owner of GC4C, explains: "This is the perfect time for golfers to clear out and cash in to make space for the new season's equipment. Our first-time customers trade in on average £100 of pre-loved or unused golf products. We then help them turn their products of the past into investments for the future. We think that there will be a lot of golfers out there who are ready to take on the challenge and I'm excited to see if anyone can set a new standard for the biggest clear out cash in!"
As well as accepting major brands' golf clubs dating back around 25 years, GC4C also takes golf bags, shafts, and GPS devices. Once golfers have gathered all their unwanted products up, all they need to do is visit www.golfclubs4cash.co.uk and fill in the 'quote' form to get their equipment valued.
If it's worth over £100 GC4C will collect for free from UK mainland addresses and because it's not easy to get packaging for golf clubs right now, they will send you a free box to make turning those old clubs that have been gathering dust into money in the bank just a few days from now.
Any golf club that would like to host a GC4C event, please contact Elliot Fleming at GolfClubs4Cash by calling 0131 440 4999, or on email at elliot.fleming@golfclubs4cash.co.uk.