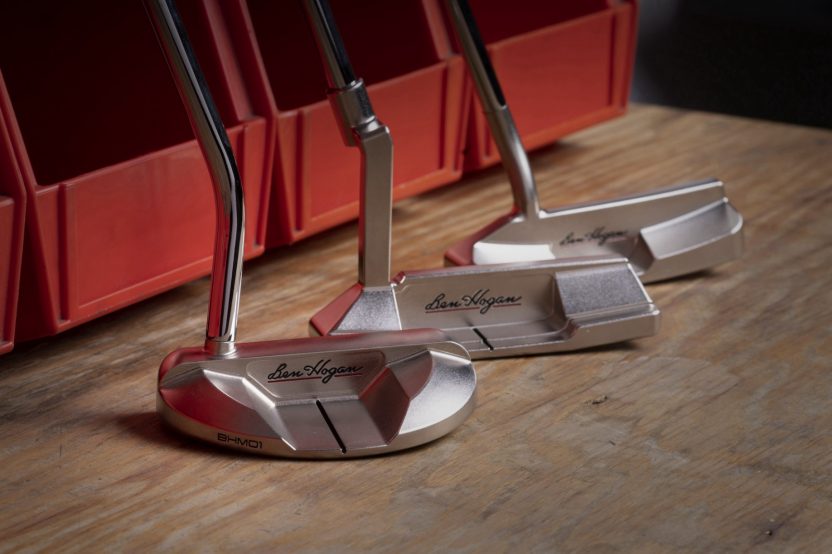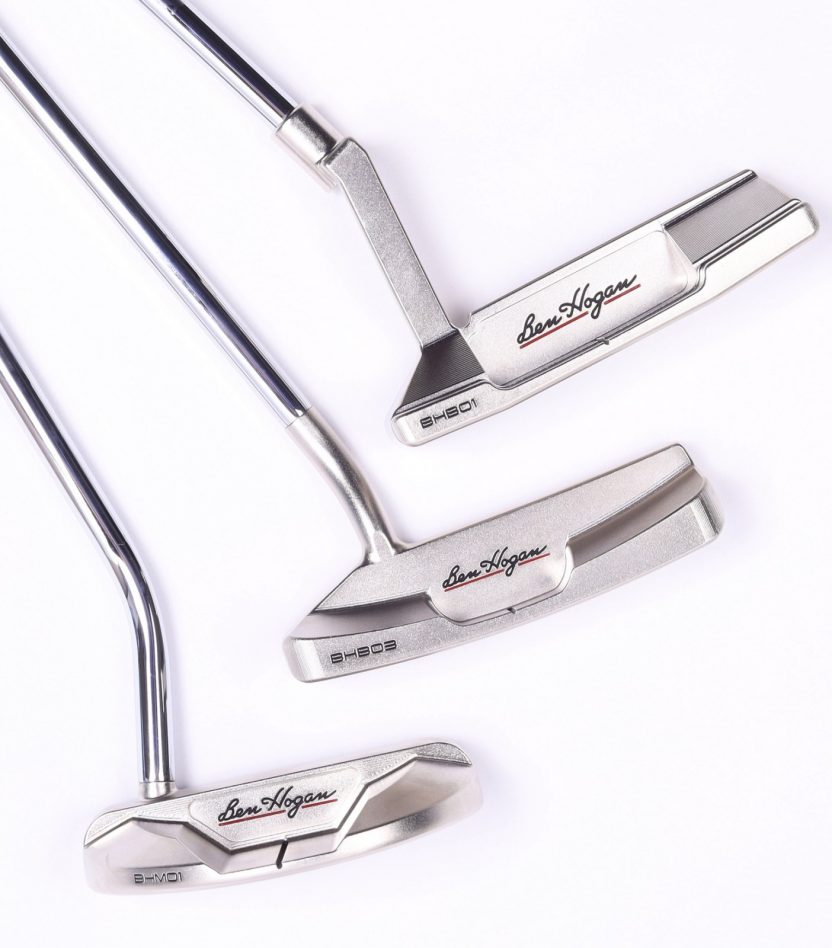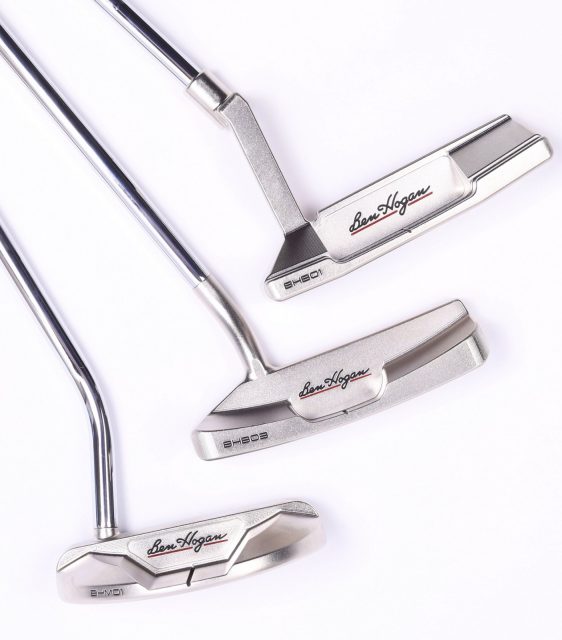 Ben Hogan Golf has introduced a new range of Precision Milled Forged Putters for the 2021 season.
The range comprises five models – three blade-style offerings and two mallets, including the BHM02.
The all-new BHM02 putter is a multi-material design comprised of a forged-milled aluminium face attached to a forged-milled stainless steel body.  The multi-material construction enabled the company's designers to move more mass backwards and to the perimeter, which resulted in the most forgiving putter in the Ben Hogan lineup.  The BHM02 putter boasts a sleek double bend shaft and is face balanced for those players who prefer a straight back/straight through putting stroke.Scott White, CEO of BenHogan Golf, said: "Feel is especially important on the putting green. That's why the original Precision Milled Forged Putter line, which debuted in 2019, was crafted from soft carbon steel, as the forging process strengthens and purifies the molecular structure of the steel to refine and tighten the grain structure of the head which, in turn, provides for uniform density across the entire clubface."

White added: "Though significantly more expensive and difficult to manufacture, all our Precision Milled Forged Putters deliver unparalleled feel for more distance control and a truer roll because hot spots and, conversely, dead spots, have been eliminated."

Other popular models in the line will now be offered with a new finish option. A highly durable Platinum Nickel finish will be available on the BHB01, BHB03 and BHM01 models.

"Serious golfers love the classic styling and feel of our putters" added White.  "The only negative feedback we've received over the past couple of years was that they were only available with our proprietary Diamond Black Metal finish. Some golfers really wanted a more traditional, yet extremely durable option. The new Platinum Nickel option is the answer to those requests."

All Ben Hogan Precision Milled Forged putters are available to buy at https://benhogangolf.eu for £175.